Happy St. Patrick's Day
2015-03-17 20:08:55
St. Patrick is the patron saint of Ireland.
St. Patrick's Day is the saint's feast day and has evolved from a religious holiday to a worldwide celebration. It has come to be associated with everything Irish: anything green and gold, shamrocks and luck.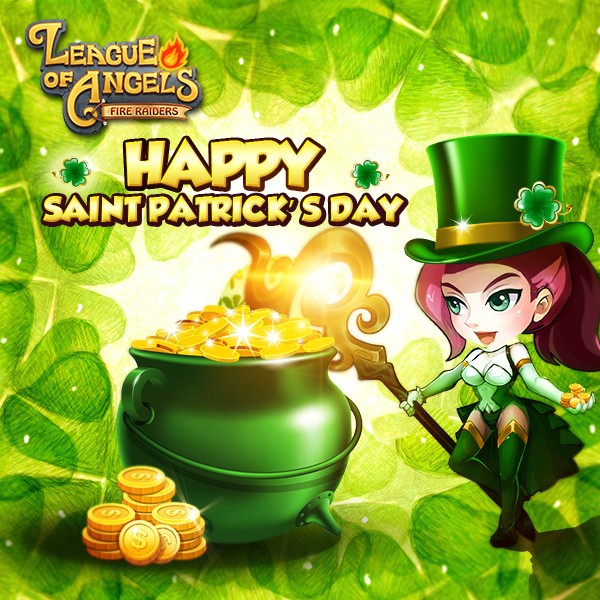 St. Patrick's Day
Symbols
The shamrock, or "seamroy," symbolizes the rebirth of spring. It was later adopted as a symbol of Irish nationalism.
The leprechaun, or "lobaircin" was a cranky, "small-bodied fellow" of Celtic folklore, given its "cute" features and popularized in the United States by Walt Disney.
Event Duration:
March 17th-18th
How to participate:
1) Post a photo (less than 2M) which includes BOTH following things:
★ St. Patrick's day elements. ( Outfit, Food, Parade, anything relevant)
★ League of Angel Mobile elements. (A device playing our game, a printout or an artwork of our character, etc.)
2) Include your IGN & Server.
Rewards:
500 diamonds for all participants!
(Getting a good reward is not as difficult as finding the four-leaf clover.)
Note:
Spam/illegal Content it will lead to EVENT DISQUALIFICATION. We reserve the right to final interpretation of this event & rewards.