Battle Formation Event
2015-03-18 20:09:57
Description:
What's your most destructive battle formation? Now it's time to share with the rest of the players how you climb the stairs to the glory!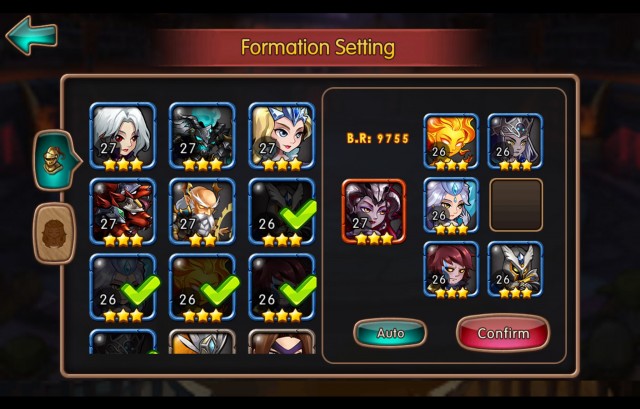 Event Duration:
March 18th-20th
How to participate:
1) Post a screenshot of your ultimate battle formation.
2) Explain why you pick them, and how they work together as a powerful team.
3) Include your IGN & Server.
Rewards:
500 diamonds for all valid participants.
Note:
Spam/illegal Content it will lead to EVENT DISQUALIFICATION. We reserve the right to final interpretation of this event & rewards.