Mid-Autumn Festival Event
2015-09-25 15:42:00
The Mid-Autumn Festival, also called Moon festival, is a joyous day of the year that celebrates the Moon, gatherings of friends and family, and a good harvest. GTArcade would like to share this wonderful occasion with all of our great fans, and who better to help us celebrate then our very own Lunaria and Lunar Priestess!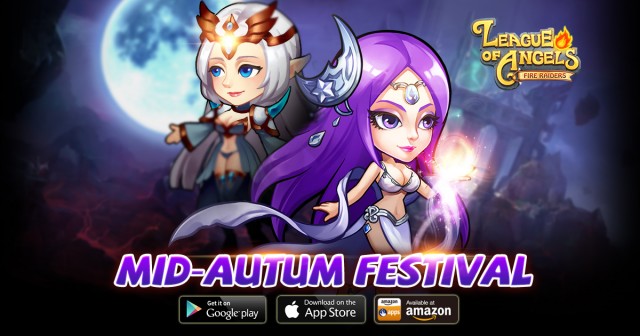 During the Mid-Autumn festival event (Sept 26-27), players will earn Lunaria and Lunar Priestess soulstones from completing various tasks within the game. Don't worry if you no longer need these soulstones because you can exchange them for things you do need in the special Mid-Autumn Exchange Event! Wherever you might be in the world, please have a happy Mooncake day!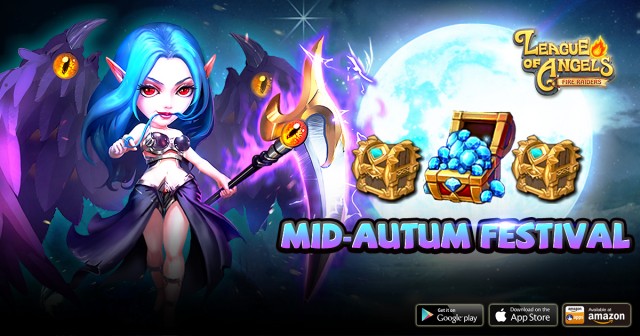 Download League of Angels - Fire Raiders now!
iOS: https://goo.gl/BMOjEp
Android: https://goo.gl/2jonKR
Amazon: http://goo.gl/SW4KsE

Additional Information:
Try League of Angels - Fire Raiders absolutely free by visiting the following link:http://angelmobile.gtarcade.com/
For regular updates, be sure to follow League of Angels on Facebook at:https://www.facebook.com/LeagueOfAngelsMobile


About GTArcade:
GTArcade is a leading developer and publisher of free online games. With its guiding principle "sharing simple joy," GTArcade has developed award winning MMORPG and strategy games for browser and mobile platforms around the world. Visit www.GTArcade.com today and play all our games for free! Partake in the gaming experience of a lifetime!