League of Angels - Fire Raiders Halloween Bash
2015-10-27 15:01:42
League of Angels - Fire Raiders, GTArcade's acclaimed action RPG for mobile, has been preparing a tasty Halloween treat for players. To celebrate the spookiest (and sweetest) day of the year, Fire Raiders is kicking off the festivities with some super cool in-game and community events! Be sure not to miss them!
Duration: 30th Oct to 1st Nov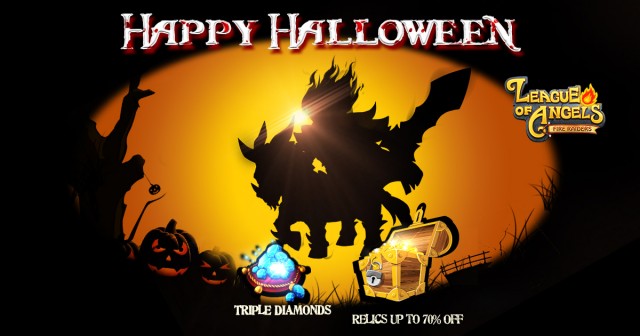 - The Champion of Halloween: Headless Horseman! Soulstones for this hard-to-obtain hero can be earned from various events within the game. Don't miss your chance to get this ghastly rider from the underworld!
- Relic discount special! Enjoy up to 70% off Relics in the Outlet, including high grade epic and legendary Relics!
- Recharge bonus bonanza! Any recharge made on Oct 31st will be tripled! Get 3x more diamonds!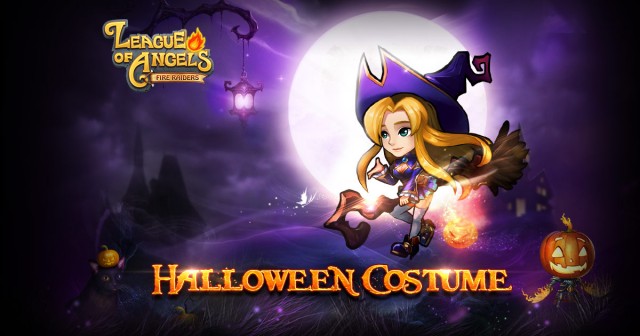 - Facebook Halloween Costume event: Show the world your coolest, spookiest, and most creative Halloween costumes and earn in-game rewards! Will you be spending Halloween in style?

- Fire Raiders Forum event: Create your own Halloween-themed hero! Get those creative juices flowing and come up with a hero that best represents Halloween, and earn some awesome rewards! Check the official Fire Raiders forum for details.

Enjoy this Halloween with Fire Raiders, and look forward to more events planned for the holiday season!
Download League of Angels - Fire Raiders now!
iOS: https://goo.gl/BMOjEp
Android: https://goo.gl/2jonKR
Amazon: http://goo.gl/SW4KsE

Additional Information:
Try League of Angels - Fire Raiders absolutely free by visiting the following link:http://angelmobile.gtarcade.com/
For regular updates, be sure to follow League of Angels on Facebook at:https://www.facebook.com/LeagueOfAngelsMobile

About GTArcade:
GTArcade is a leading developer and publisher of free online games. With its guiding principle "sharing simple joy," GTArcade has developed award winning MMORPG and strategy games for browser and mobile platforms around the world. Visit www.GTArcade.com today and play all our games for free! Partake in the gaming experience of a lifetime!