Game Get Featured on Google Play
2015-07-27 18:36:41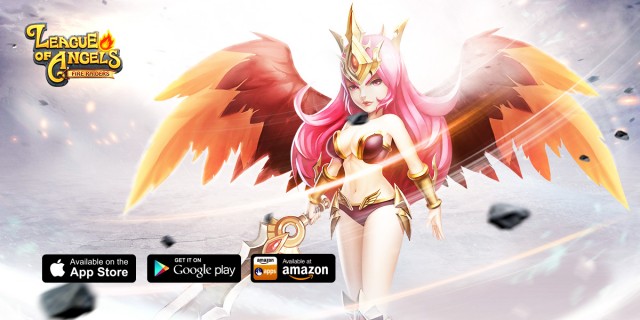 League of Angels - Fire Raiders, the wonderfully addictive action MMORPG from developer GTArcade, blazed onto the mobile gaming stage back in April and became an overnight sensation. As a testament to its popularity around the world, Fire Raiders is now featured on Google Play in over 181 countries and reached the top 10 games on Google Play store in over 140 countries. It has grabbed the coveted #1 mobile app spot in several countries as well. Over 200,000 users from across the globe log into Fire Raiders each day and play an average of 1.5 hours. And with nearly a million downloads per month, more users than ever are discovering this amazing free to play action MMORPG.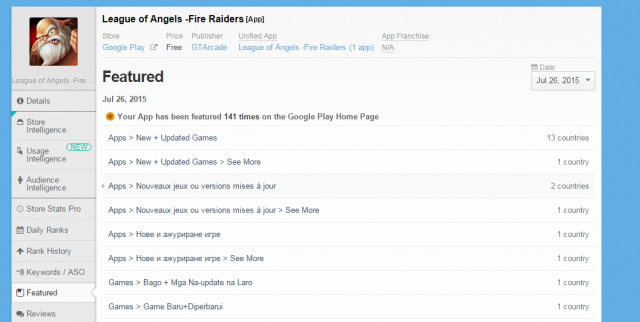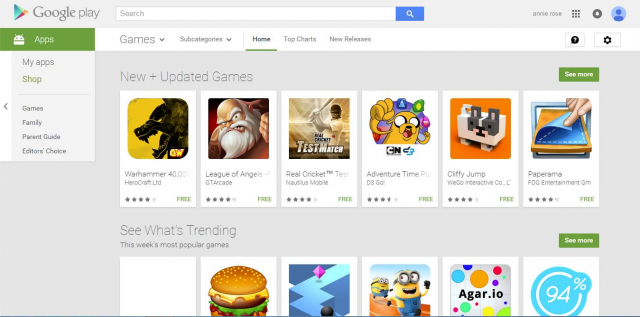 The team at GTArcade is committed to keeping the Fire Raiders experience fresh and exciting, and the most recent 1.9 version update brought a slew of new content to the game. Whether players are into PVE or PVP, there was something cool to check out.
- A new team Arena mode allows players with the most well-rounded collection of Angels and Heroes to shine. In this Arena, players cannot simply rely on a single powerful formation of heroes to carry them to victory. Diversity is the key.
- A new Emblem feature gives players even more ways to bolster their Angels and Heroes to new heights. The sky is the limit!
- A new Guild feature where members join together to fight towards a common goal - awesome treasure! Players take on endless stages of enemies with their guild mates and see how they rank against rival guilds.
The continued success of League of Angels - Fire Raiders has shown that it is the mobile game to play in 2015. Millions of players from all over the world have experienced this epic action MMORPG that takes them on a grand adventure spanning across faraway mystical lands. United Through Fire, the Angels will rise! Don't be the last to join; Play for free today!
Additional Information:
Try out League of Angels - Fire Raiders for yourself by visiting the following link:
http://angelmobile.gtarcade.com
For regular updates, be sure to follow League of Angels on Facebook at: https://www.facebook.com/LeagueOfAngelsMobile
About GTArcade:
GTArcade is a leading developer and publisher of free online games. With its guiding principle "sharing simple joy," GTArcade has developed award winning MMORPG and strategy games for browser and mobile platforms around the world. Visit www.GTArcade.com today and play all our games for free and partake in the gaming experience of a lifetime!