Relic GamePlay I
2015-09-10 19:31:52

Gameplay of the new feature Relic can be divided into four sections to be introduced: Relic Dungeon, Relic Panel, Relic Smelting System, and Relic Shop. By conquering relic dungeon or by conducting blitz in relic dungeon, players can obtain materials for relic. Relic materials are also available in the relic shop. Relic can be strengthened by synthesis, promotion and upgrade. Equip a whole armament of relics grants the highest buff.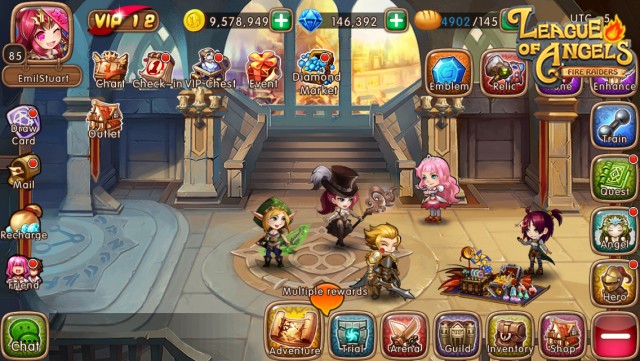 Relic Dungeon:
1. Enter 'Relic 'Function and tap on 'Dungeon' to start the exploration. Tap 'challenge' to start the fight.
2. Potential loot for the current dungeon level is exhibited at the bottom of the dungeon screen.
3. Player might encounter 2 to 3 enemies in any given dungeon level. Heroes and angels that won a battle need rest. Player must send another team on the battle field to defeat the remaining enemies. Should you fail in a battle, cool down time is raised for 5 min. Challenge will be not available when CD time reach 20min.
4. There are extra chests when conquering Level 3, 6, 10 in each chapter.
5. When you defeated all enemies in a level, you will get a chance to open the chest and turn over cards for rewards. Bronze card is free, while the gold card promises best rewards.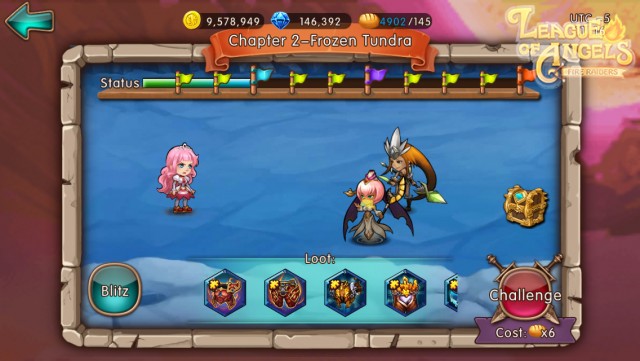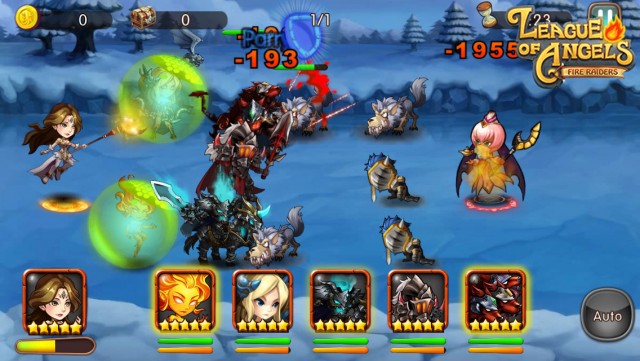 Blitz in Relic Dungeon:
1. Like in other explorations, blitz is also available in relic dungeon once you conquered the whole chapter. You can choose the times you blitz and extra cards to turn over on levels before hand.
2. Results for loot obtained and change of stamina will be displayed after blitz.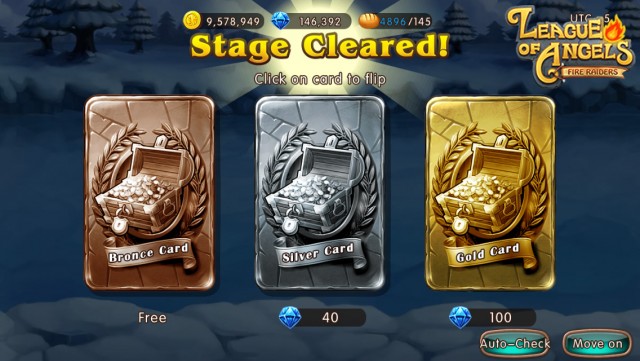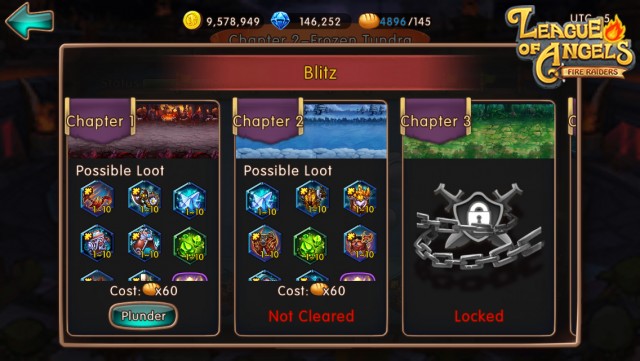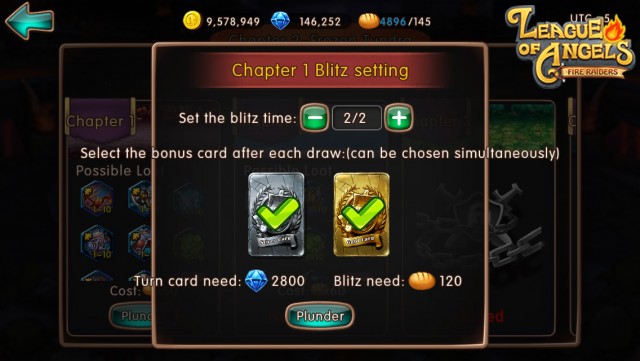 Relic Shop:
1. Relic shop is located at the bottom left of the Relic Page.
2. Relic shop sells relic shards, relic stones and relic chests, which can be exchanged by relic token and diamonds.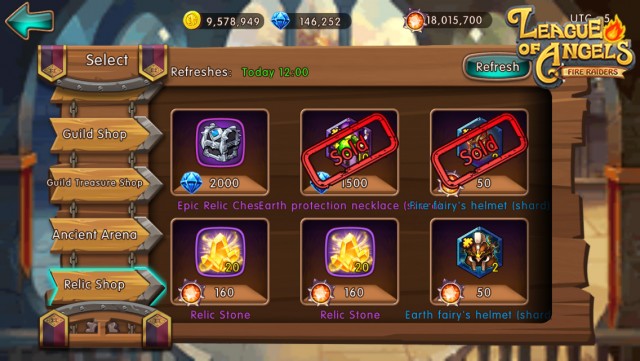 Download League of Angels - Fire Raiders now!
iOS: https://goo.gl/BMOjEp
Android: https://goo.gl/2jonKR
Amazon: http://goo.gl/SW4KsE

Additional Information:
Try League of Angels - Fire Raiders absolutely free by visiting the following link: http://angelmobile.gtarcade.com/
For regular updates, be sure to follow League of Angels on Facebook at: https://www.facebook.com/LeagueOfAngelsMobile


About GTArcade:
GTArcade is a leading developer and publisher of free online games. With its guiding principle "sharing simple joy," GTArcade has developed award winning MMORPG and strategy games for browser and mobile platforms around the world. Visit www.GTArcade.com today and play all our games for free! Partake in the gaming experience of a lifetime!