Relic Gameplay II
2015-09-10 19:46:15
Relic can be strengthened by synthesis, promotion and upgrade. Equip a whole armament of relics grants the highest buff.
Relic and armaments
1. Tap the relic button under the relic panel to enter the relic collection interface. It provides a review of the relic and relic shards you obtained, as well as the handbook for the relic feature.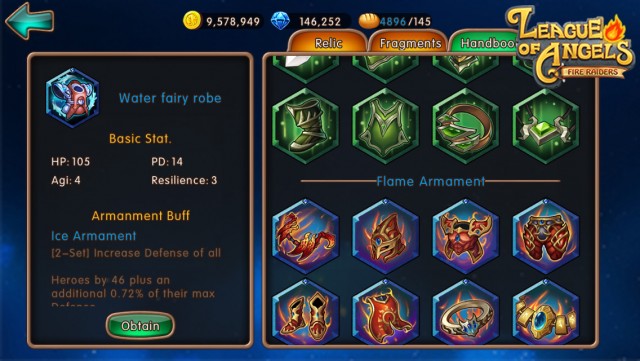 2. Each relic can raise some basic stats for heroes. It will grant you various boosts once you gathered relic sets. Relics can be upgraded and promoted to bring greater buff.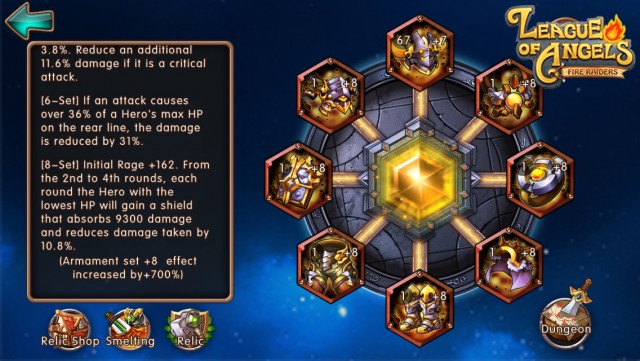 3. Besides the green relics that grant basic buff. There are three types of armaments: the flame armament, earth armament, and frost armament. Relics in these armaments evolves from blue to purple and then orange.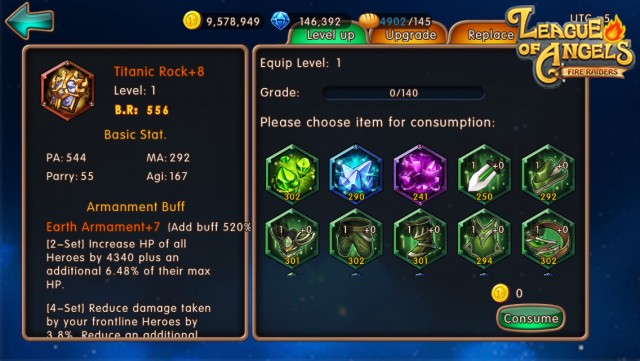 4. Tap each relic in the relic panel to go to relic promotion and upgrade interface.
Smelting system:
Blue, purple, and orange relics can be smelted to obtain relic tokens, which you can use to exchange for items in relic shop.