Game Package Optimization
2015-11-03 20:17:21
Before adding new functions to the game, developers of League of Angels – Fire Raiders would first like to address the issue where the size of the game package would cause problems for our dear players during the download process.
Longer download time, more use of 4G data and other issues cause great inconvenience. Therefore, the developers would like to solve this problem by optimizing the game package.
This means shorter download time from the app stores and lesser data usage. Once players enter the game, those using wifi can experience the game in HD quality same as before. Those without wifi can choose to download the HD package under the main menu.
This update will firstly be applied to Google Play. Android players will see this mandatory update soon in the store. Android Players can experience this awesome update first hand!
After this update, we can fully focus our efforts on the development of new functions and events as well as reveal the personal cross server conquest as soon as possible.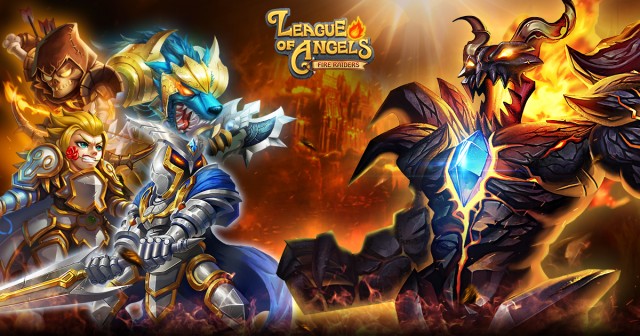 Download League of Angels - Fire Raiders now!
iOS: https://goo.gl/BMOjEp
Android: https://goo.gl/2jonKR
Amazon: http://goo.gl/SW4KsE

Additional Information:
Try League of Angels - Fire Raiders absolutely free by visiting the following link:http://angelmobile.gtarcade.com/
For regular updates, be sure to follow League of Angels on Facebook at:https://www.facebook.com/LeagueOfAngelsMobile

About GTArcade:
GTArcade is a leading developer and publisher of free online games. With its guiding principle "sharing simple joy," GTArcade has developed award winning MMORPG and strategy games for browser and mobile platforms around the world. Visit www.GTArcade.com today and play all our games for free! Partake in the gaming experience of a lifetime!