Thanksgiving Feast & Black Friday Blowout
2015-11-24 18:37:27
Don't fret if you've missed out, because Fire Raiders is holding some spectacular in-game events to celebrate! Check out the huge amount of rewards and savings!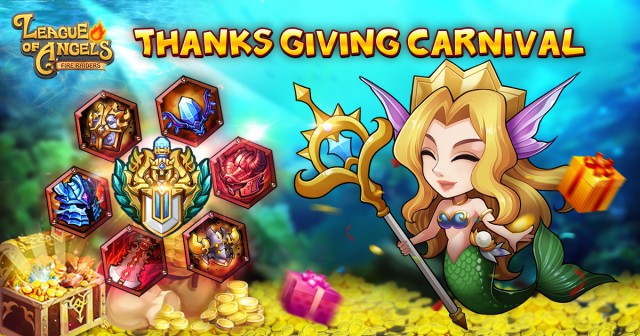 Thanksgiving Feast (Nov 24th - Nov 30th):
For 6 days, complete daily activities during the event to earn valuable rewards like resources for Relics and Emblems. Players can also claim extra rewards every day of the event based on their level and VIP level.
Black Friday Blowout (Nov 27th):
Enjoy huge discounts in the Outlet Shop without having to deal with the real-life shopping frenzy that is Black Friday.
Additionally, recharge and spending bonuses/rewards will be greatly increased on Thanksgiving Day and Black Friday (Nov 26th and 27th), including legendary equipment chests and Relics! Also Mystic Divination will be offering 4 great heroes during these 2 days: Hell Hound, Bamboo Fighter, Crimson Rose, and Headless Horseman.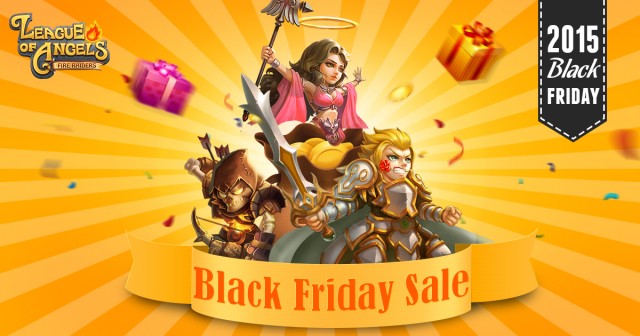 Don't miss this opportunity to power-up your League and prepare for the upcoming 2.4 update, which includes a number of exciting PvE and PvP additions.
Download free:
iOS: https://goo.gl/BMOjEp
Android: https://goo.gl/2jonKR
Amazon: http://goo.gl/SW4KsE
Additional Information:
Try League of Angels - Fire Raiders absolutely free by visiting the following link:http://angelmobile.gtarcade.com/
For regular updates, be sure to follow League of Angels on Facebook at:https://www.facebook.com/LeagueOfAngelsMobile Forum: http://community.gtarcade.com/group/2073
Instagram:https://instagram.com/leaugeofangels_fireraiders
GTArcade Game Platform: http://www.gtarcade.com
About GTArcade:
GTArcade is a leading developer and publisher of free online games. With its guiding principle "sharing simple joy," GTArcade has developed award winning
MMORPG games
and strategy games for browser and mobile platforms around the world. Visit www.GTArcade.com today and play all our games for free! Partake in the gaming experience of a lifetime!