Update 3.1: Empower Your Angels, Rule the Battlefield!
2016-04-14 15:05:09
Angel Advance is a new way to train your Angels in 3.1. Advancing your Angels will upgrade their Auras and boost the power of your entire formation. Advanced Angels also have a chance to gain back half their Rage, allowing more uses of their battle-altering skills.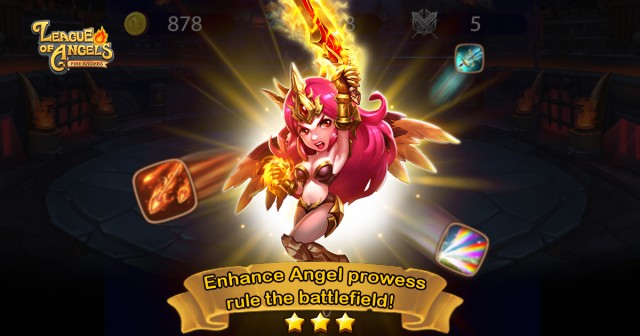 Angel Advance can be accessed from newly added Advance tab in the Angel interface. The third Tab will be activated at League level 50. Angel Gems are required to increase the Advance value of an Angel. When Advance value reaches 50% of current level's max, there is a chance to immediately Advance to the next level without needing to get to 100%. When Advance value reaches 100%, the Angel will rank up to the next Advance level.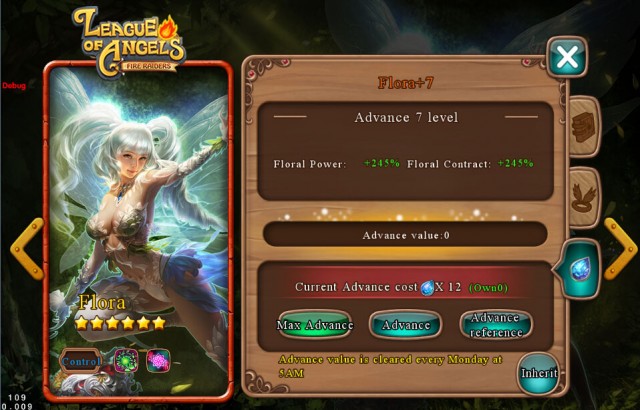 Remaining Advance value will be automatically emptied each Monday at 5AM. 'Max Advance' option allows players to use all their Angel Gems in one go. Current max Advance level is +10. Advance Value requirements for a certain Advance level is same for all Angels.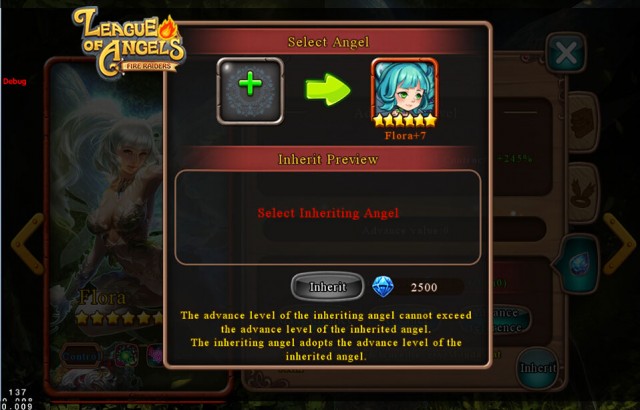 The Advance Level can be inherited between Angels. Tap the 'Inherit' option at the bottom to start the process. The advance level of the inhering angel cannot exceed the advance level of the inherited angel. The inheriting angel adopts the advance level of the inherited angel.
Angel Gems can be acquired free from Angel Trial chests, and also purchased from Angel Trial Shop and Mystery Shop.
Download free:
iOS: https://goo.gl/BMOjEp
Android: https://goo.gl/2jonKR
Amazon: http://goo.gl/SW4KsE
Additional Information:
Try League of Angels - Fire Raiders absolutely free by visiting the following link: http://angelmobile.gtarcade.com/
For regular updates, be sure to follow League of Angels on Facebook at: https://www.facebook.com/LeagueOfAngelsMobile
Forum: http://community.gtarcade.com/group/2073
Instagram:https://instagram.com/leagueofangels_fireraiders
GTArcade Game Platform: http://www.gtarcade.com
About GTArcade:
GTArcade is a leading developer and publisher of free online games. With its guiding principle "sharing simple joy," GTArcade has developed award winning MMORPG and strategy games for browser and mobile platforms around the world. Visit www.GTArcade.com today and play all our games for free! Partake in the gaming experience of a lifetime!