Update 3.3: Cupid, Pandora and New Awaken Heroes
2016-06-07 18:55:29
The Angels Cupid and Pandora are joining the League of Angels. Players should remember Pandora as a boss from the Demon Invasion. But this once fallen Angel has been redeemed and now fights for the League! On the opposite spectrum, the lovely Cupid has also made her way to the League, and her arrows of love always strike true.
New Angel: Cupid
With her powerful attacks, you can turn even the strongest of enemies against each other, and save a member of your team from fatal damage. Love has to be saved!
Cupid's Arrow:

Cupid shoots her arrows at 3 target's with the highest attack to damage and inflict Chaos for 2 turns.

Gift of Love:

Cupid's Gift blesses 2 allies with the lowest HP, giving them damage reflection and preventing 1 attack that would kill the hero, lasts 2 turns.
New Angel: Pandora
Someone opened up Pandora's Box and now this powerful angel is here to cause chaos to your enemies.
Shadowflame:

Damage all enemies and reduce their Defense and Resilience for current turn.

Chaos Shroud:

Create a shield on 2 allies with the lowest HP, increasing their damage reduction and reflecting damage back to attackers, lasts 2 turns.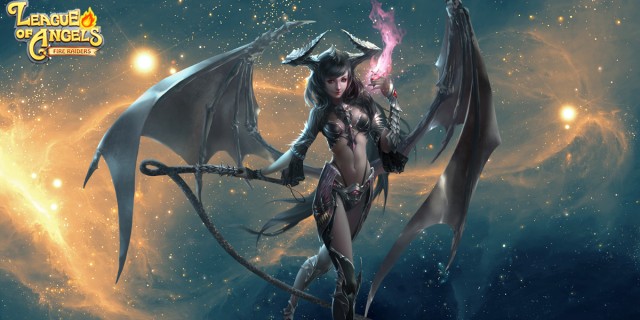 Awaken Heroes
Another wave of Awakened Heroes is here! This wave includes the classic favorites Atalanta and Amazon Hunter along with the powerful Light Envoy and Minotaur. Their awaken skills are: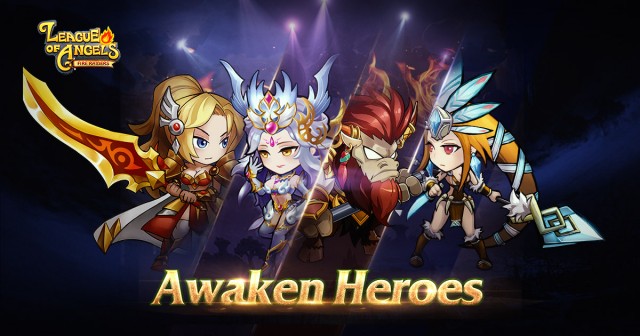 Atalanta – Sword Mastery

: After reaching the highest level of her swordsmanship, Atalanta will make a extra slash when using her primary skill "Aurora Award" at the enemy with the lowest HP.

Amazon Hunter – Amazon's Will:

Inherit the will of the Amazon tribe to greatly enhance own AGI and attack.

Light Envory – Blessing of Light:

Summon the power of the holy light to increase rage of 2 teammates with the lowest rage.

Minotaur – Mystic Protection

: Fortifying his boday with mysticism, Minotaur gains control immunity and damage reduction at the start of battle, lasts for 2 turns.
Which hero has the most powerful awakening skill? Whose awaken skill has the greatest impact on the battle? Join the poll and vote for your favorite awaken heroes: http://bit.ly/AwakenPoll

Download free:
iOS: https://goo.gl/BMOjEp
Android: https://goo.gl/2jonKR
Amazon: http://goo.gl/SW4KsE
Additional Information:
Try League of Angels - Fire Raiders absolutely free by visiting the following link: http://angelmobile.gtarcade.com/
For regular updates, be sure to follow League of Angels on Facebook at: https://www.facebook.com/LeagueOfAngelsMobile
Forum: http://community.gtarcade.com/group/2073
Instagram: https://instagram.com/leagueofangels_fireraiders
GTArcade Game Platform: http://www.gtarcade.com
About GTArcade:
GTArcade is a leading developer and publisher of free
online games
. With its guiding principle "sharing simple joy," GTArcade has developed award winning MMORPG and strategy games for browser and mobile platforms around the world. Visit www.GTArcade.com today and play all our games for free! Partake in the gaming experience of a lifetime!