General Intro: Lumia
2015-07-30 18:41:31
Lumia spreads the power of light wherever she goes. She is a beacon for all that is good in this world.
A healing mage."I will mend the scars of the land."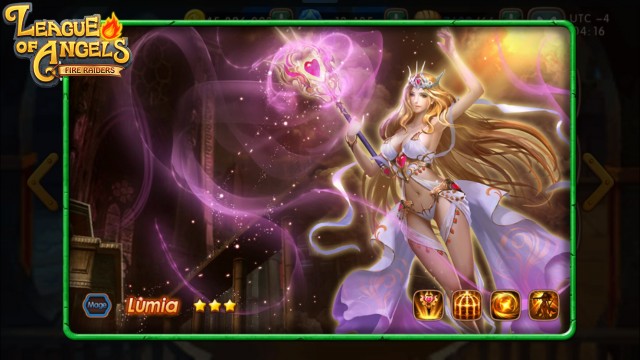 Skills:
Lucent Hall: A spell to heal the front line and herself.
Light Binding: Summons a light prison, each round she has chance to deal damage to 2 enemies with highest attack and stun them.
Light Blessing: Chants a spell of light, each round she has a chance to grant a shield to 2 allies with the lowest HP.
Light of Legacy: The inherited light increase her attack.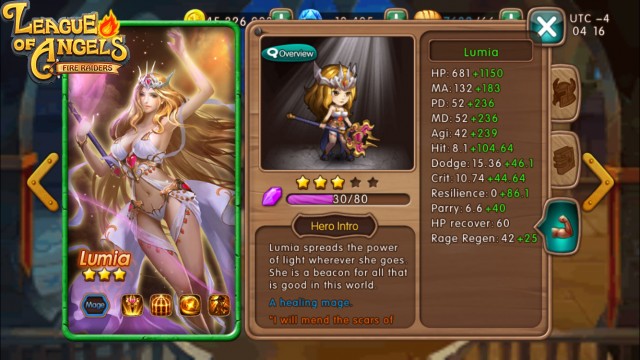 Lumia is a Mage with high HP. Her HP, Magic Attack, Physical Defense, Magic Defense and Agility raised distinctly after every elevation. Rune updated in this order: PH, Magic Defense, Agility, Dodge and Resilience. Generally speaking, Lumia is a all-match Mage that a variety of battle formation there can be used with.
Download now:
iOS: http://is.gd/LOAios
Android: http://is.gd/LOAandr
Amazon App Store: http://is.gd/LOAamaz



Additional Information:
Try out League of Angels - Fire Raiders for yourself by visiting the following link:
http://angelmobile.gtarcade.com/
For regular updates, be sure to follow League of Angels on Facebook at:
https://www.facebook.com/LeagueOfAngelsMobile

About GTArcade:
GTArcade is a leading developer and publisher of free online games. With its guiding principle "sharing simple joy", GTArcade has developed award winning MMORPG and strategy games for browser and mobile platforms around the world. Visit www.GTArcade.com today and play all our games for free to partake in the social gaming experience of a lifetime!