Mirabelle Guide
2015-09-24 15:42:39
Mirabelle is a fantastic rear line DPS that can dish out damage while also providing invaluable support for your team. Her shield ability is one of her greatest assets, making her far more durable than your typical mage and keeping your team alive. Her offensive skills can be used to quickly nuke down enemies. Few heroes can survive a concentrated, critical attack from Mirabelle.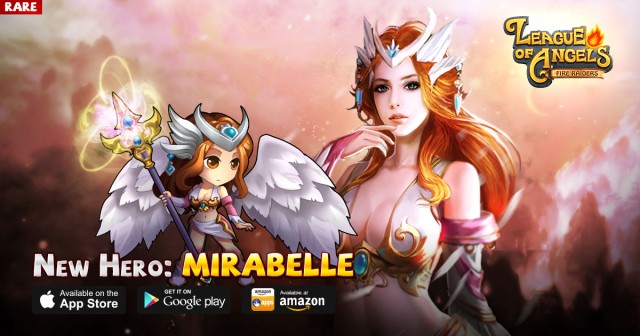 Sacred Lance-Starburst: Shape Astral power into a sacred lance to pierce all enemies in the rear line and the enemy with the lowest HP%, while increasing damage taken by the front line.
This skill can hit an enemy twice if they are in the rear line and low on HP, dealing considerable damage.
Sacred Arias:
Release holy power to shield herself and the ally with the lowest HP% and increase ATK for 2 rounds.
An amazing skill that gives this DPS hero strong support capabilities. If a battle is going well you can end up with shields on multiple heroes, each doing increased damage. Defense and offense in one skill!
Astral Spirit:
Summon the astral spirits to blast the enemy with the highest ATK and decrease their hit rate.
Not only does this skill focus damage on the enemy's main damage dealer, it also cuts down on their damage potential. If this and Starburst all hit the same target, it will almost certainly be a kill.
Light of Galaxy:
Passively increase max HP and ATK.
Great passive stat boost gives Mirabelle more staying power and slaying power.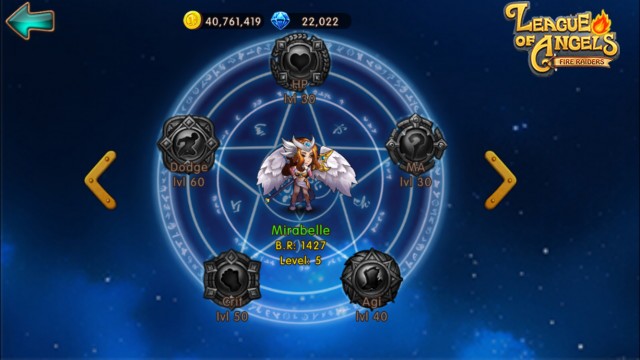 Download League of Angels - Fire Raiders now!
iOS: https://goo.gl/BMOjEp
Android: https://goo.gl/2jonKR
Amazon: http://goo.gl/SW4KsE

Additional Information:
Try League of Angels - Fire Raiders absolutely free by visiting the following link:http://angelmobile.gtarcade.com/
For regular updates, be sure to follow League of Angels on Facebook at:https://www.facebook.com/LeagueOfAngelsMobile


About GTArcade:
GTArcade is a leading developer and publisher of free online games. With its guiding principle "sharing simple joy," GTArcade has developed award winning MMORPG and strategy games for browser and mobile platforms around the world. Visit www.GTArcade.com today and play all our games for free! Partake in the gaming experience of a lifetime!