DEATH SLAYER
2015-10-27 14:33:42
Death Slayer is a tank buster, designed to weaken your enemy's front line so your assassins can shred them to pieces. He is the perfect tank when you need to take out front line heroes quickly and are less concerned about their back line. His 2 blade skills will greatly debuff front line targets and make them take considerably more damage, allowing the rest of your team to really bring the pain.
Death Slayer is also an extremely sturdy tank for your formation, with great defensive stats all around. If that wasn't enough, he has 3 skills that increase his defensive stats, allowing him to stay alive and keep your back line protected. He powers up his own defenses by stealing his opponent's for a double whammy!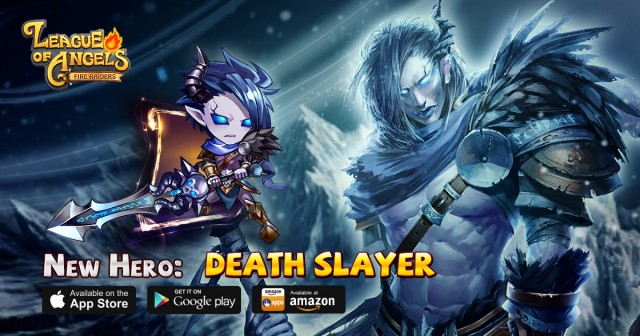 Ethereal Blade: Damage a target and steal their defense for 2 turns.
By draining his targets defenses, Death Slayer becomes an even better tank while leaving his target easy prey for your assassins.
Berserker Blade:
Attacks front line with 3 successive strikes. Main target takes extra damage next time it's hit, and other targets have 30% of gaining the same debuff. Lasts 2 turns
This skill will ensure the enemy's front line won't last for long.
Embodiment of Sword:
Greatly increases his own defenses.
More defense for tanking. Makes him do his job even better.
Guardian Sword:
The magical sword protects its owner increasing block rate.
Block is great for mitigating damage, so the more the better!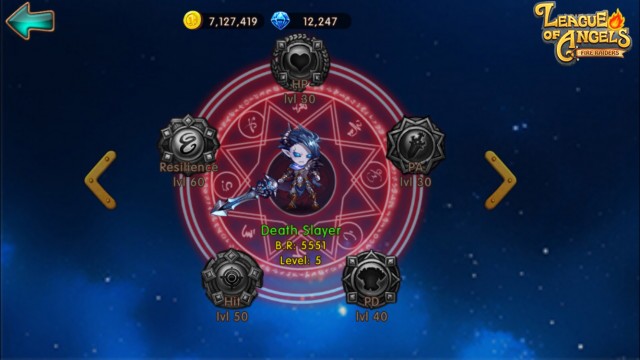 Download League of Angels - Fire Raiders now!
iOS: https://goo.gl/BMOjEp
Android: https://goo.gl/2jonKR
Amazon: http://goo.gl/SW4KsE

Additional Information:
Try League of Angels - Fire Raiders absolutely free by visiting the following link:http://angelmobile.gtarcade.com/
For regular updates, be sure to follow League of Angels on Facebook at:https://www.facebook.com/LeagueOfAngelsMobile

About GTArcade:
GTArcade is a leading developer and publisher of free online games. With its guiding principle "sharing simple joy," GTArcade has developed award winning MMORPG and strategy games for browser and mobile platforms around the world. Visit www.GTArcade.com today and play all our games for free! Partake in the gaming experience of a lifetime!